This kayak rack is designed for kayaks and paddleboards up to 12 feet in length. It mounts to a 2" hitch receiver (receiver not included) and works best with frame-welded receivers, but you can also use it on bolt-on receivers for your bumper.  For Jeep customers, you will need a hitch extender (not included) to allow clearance of rear tire.  It can store up to 2 kayaks/paddleboards and each kayak or paddleboard must have an end that can fit within one of the two lower cradle openings.  The openings measure 11 ½" by 17". We recommend at least 5" of your kayak sitting down in that lower cradle.  The lower cradle hoop has holes for 3 different mounting heights.  Always make sure it is installed with adequate ground clearance to avoid hitting the ground.
Also be aware of overhead obstacles and the height of your kayaks (bridges, limbs, etc.).  We do not recommend it going over the height of your air conditioner.  Always secure the kayaks with 2 ratcheting straps and use foam padding such as pool noodles around the lower cradle to further protect the kayaks and lower cradle (pool noodles not included). We also offer an anti-rattle device that is placed inside the VertiYak tube which goes inside your hitch.  It comes with a locking washer and threaded bolt.  The threaded bolt replaces your hitch pin so it can be tightened for a nice snug fit in your hitch receiver. 
Altogether, the kayak rack weighs 46 pounds and is rated for 150 pounds
**NOTE  Vertiyak will not accommodate every kayak.  Please go to our "Watch VertiYak in Action" tab and view the Assembly Tutorial (2nd video) to measure for your kayak.
Anti-Rattle Device
We developed the anti-rattle device because there are many different hitches in the market, and some have more play (movement) than others.  The anti-rattle device slides into the VertiYak tube, that then slides into your hitch.  It comes with a lock washer and threaded bolt so you can tighten the bolt nice and snug inside your hitch. You can watch a video on installation in the "Watch VertiYak in Action" section. 
If you would like view more photos you can go to our FACEBOOK page, press like, and view customer photos and comments.  
Free shipping inside the continental United States only.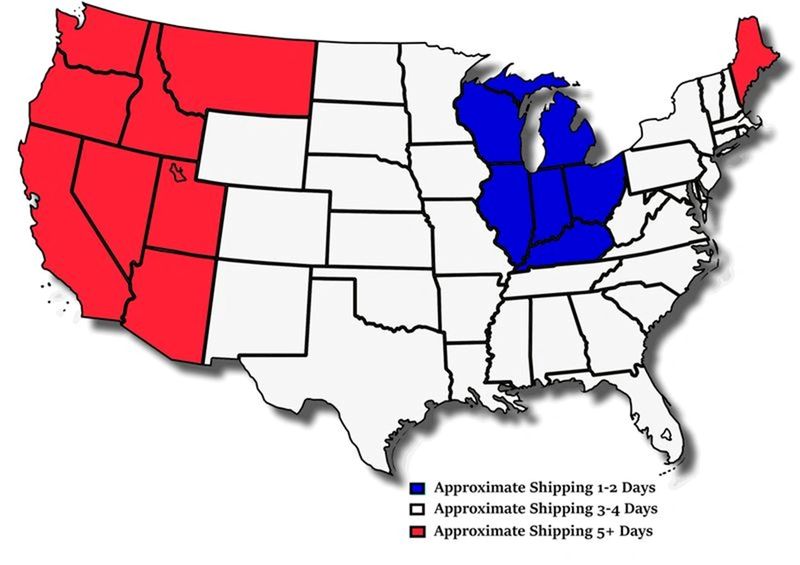 *For outside continental US shipping, please contact us at rdyohn@comcast.net or by phone at (574) 370-1850.
*For outside continental US, if you decide to order the anti-rattle device after we have shipped the VertiYak, additional shipping  costs will apply.
*Outside continental US shipping, VertiYak is not responsible for duites, fees, or taxes. 
  Contact your local UPS location or Hub for that information*
Returns:
We will accept returns in good sellable condition in original package.  You would need to pay the return UPS, and when we receive it back, we will credit you the purchase price minus the Paypal charge, and our original UPS charge to ship to you.
VertiYak has a 1-year warranty on any manufacture defects
All images and designs are Patent protected and the sole property of BRB Designs LLC.